New Feature everyone. Everyday for the next week I will put my favorite (insert) for this year. Today is the best photos that have been taken - travel or fashion related of course - this year. Maura and Helene have been a major source of inspiration and help in this category. Enjoy! (There's a whole lot of them...)

Maura eating a pretzel in a flea market in New York City. Great jacket and amazing expression on her face. She rocks the straight-leg jeans, no?



Me, in my favorite China Town steal jacket, kneeling with Betsey Johnson's spot in NYC's fashion walk of fame. Love it.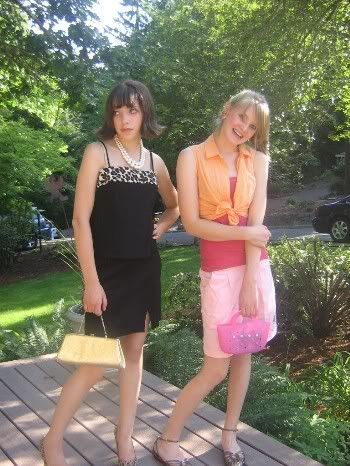 The theme of our school's Drama Banquet this year was comic book characters. Helene is Veronica. Maura is Betty. Goodwill super finds.



This photo of Maura and Helene was taken just as our fashion obsession started to rise. I dig the Marie Antoinette hair that Maura has going on.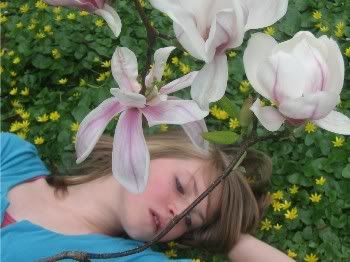 Maura posing in the neighborhood park. Very classy Coach ad stuff, I think.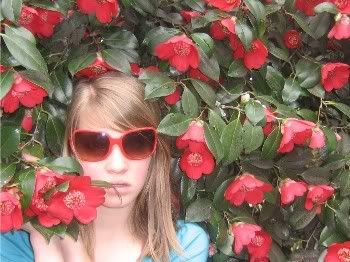 Again, worthy of a Coach ad. Maura is truly the next Kate Moss.



My bedside table. With my favorite photo of Audrey Hepburn. The dress is so classic.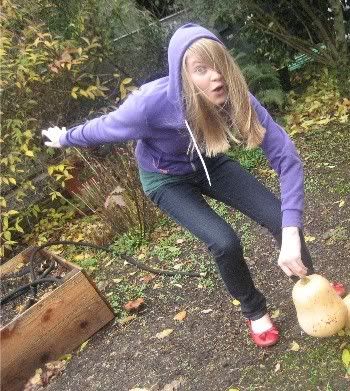 Maura does more than just stare into space when she poses. Check out those killer eyes. And we also see here her famous American Apparel do-it-yourself hoodie.



This was taken on Valentine's day. Clever little Marc Jacobs-esque move. They dressed all in black. And this is how Helen looks with longish hair. Cutie pie.



Maura on the rooftop of a Seattle hotel. I just like the artsiness of this. And it really defines our fashion transformation during the year.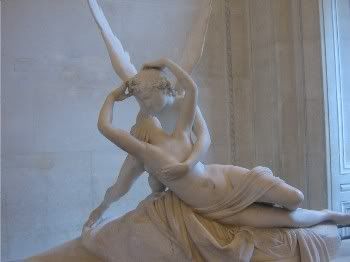 Taken in the Louvre. My favorite statue of all time. Like, I'm completely obsessed.



Taken at Versailles. This is Marie Antoinette's bedroom. I love the chandeleir.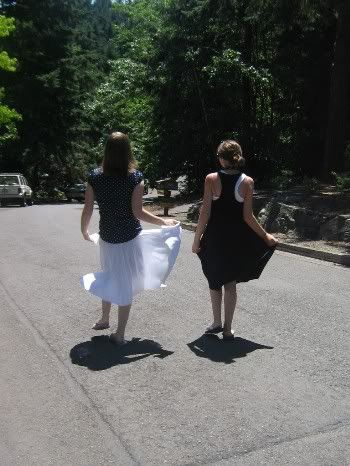 This photo is very definitive of my summer experience. Helene and I went the J-Crew route as far as clothes go.



One of my senior pictures. Another definitive image. Love it.


I know that's a lot of stuff. But just wait till my "Favorite Fashion Finds of '07" post. That one will be epic. Now I think you have some gift wrapping to tend to.