Today, when putting off my homework, I came across
this fantastic article
by my all-time blogging hero, Gala Darling. Inspired, I decided to pull together a few outfits myself. Tah-dah!...
Lucy stopped boys in their tracks with her silver eyes and stick-straight blonde hair. Model-thin and wearing far too many rings, she loved different shades of black and tap-dancing. On the weekends she would drive her mom's suv to the mall to buy more leather jackets and candy.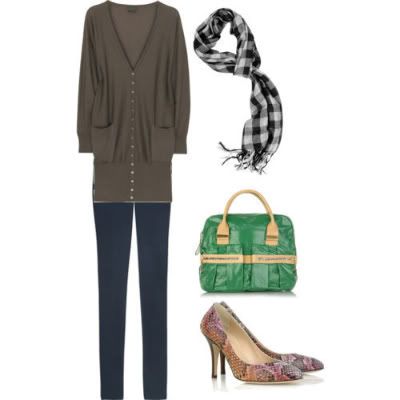 Curvy and hysterically funny, Eloine was also painfully shy. Her closest friends knew her best for her magic touch when making pasta and her infectious laugh. With a deep hatred for the Twilight books, Eloine much preferred reading Neil Gaiman. Her hair constantly changed its color and she sang like Aretha Franklin.
Camille's closet was jam-packed with red, pink, and black. She liked to use little-known quotes from Audrey Hepburn movies in conversation and drank XXX Vitamin Water like a fish. After class, she would put on her slippers and catch up on the latest Gossip Girl. Camille couldn't help but covet Blair Waldorf's headbands.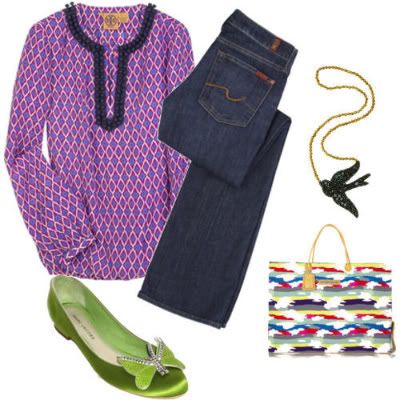 Daisy was impossibly loveable. Tall, with crazy long legs and Givenchy reading glasses, she obsessed over Kingdom Hearts and had a drool-worthy music library on her laptop. Daisy liked skinny indie boys, and tended to date the ones who had the same short shaggy haircut she did. Popcorn and Jim Henson were among her favorite things.
In case it wasn't entirely obvious, these outfits and descriptions were heavily inspired by some of my dearest friends. It's true- I know such cool people. (oh! and one of them is me!)